How to Net the Best Performance for your Employees
As a benchmarking company focusing on 401k plans, we make a business out of helping employers select the 401k plan that best benefits their employees.
What we have below is a cheat sheet for plan administrators outlining what benchmarks are most important to measure.
Informing Your Participants
As the composition of the economy changes, it is your fiduciary responsibility to check in on your plan document and ensure your portfolios are performing as well as possible. You must then communicate these findings to plan participants. The following areas are the most important:
Changes in Investment Strategy
As a plan sponsor, it is your responsibility to keep new and existing participants educated on their eligibility status. This includes informing them of when they are allowed to enroll in your sponsored plans and what your vesting schedule entails.
Similarly, it is within your responsibility to inform and educate participants of how employer contributions work. This is often accompanied by a written record ensuring the employer has fulfilled their end of the promise.
CHANGES IN INVESTMENT STRATEGY
Conducting measured and reasonable investing is part of ensuring participant funds have the highest chance of success. As such, it is your duty to document and disclose investing strategies.
Keeping with the theme of transparency, all fees must be disclosed to plan participants and deemed "reasonable" through annual benchmarking.
PROTECTION FROM LIABILITY
As a plan administrator, making sure your employees have the best plan possible is going to comprise a large portion of your fiduciary responsibilities. However, there are added steps you can take in the benchmarking process to further protect you from liabilities as outlined below.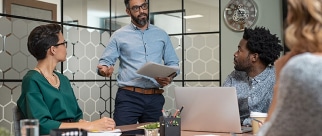 Create an Investment Policy Statement
An IPS is a written document that outlines the investment process. This is important to have to maintain the highest level of transparency with your plan participants.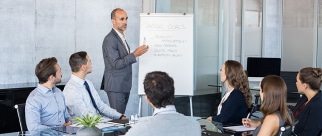 Make Deposits and Disbursements Quickly
When handling funds, it is important to make sure both withdrawals and deposits happen in a timely manner. This is true both for the funds belonging to the main employer and funds belonging to plan participants.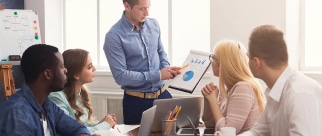 Maintain
Diligent Oversight
As a fiduciary, it is your role to act in the best interest of your plan participants. This includes acting as oversight to the various other professionals who help manage the sponsored plan, such as record keepers, third party administrators, and financial advisors.
WE PROVIDE FREE BENCHMARKING
Managing the retirement funds of countless individuals is both an honor and a burden. With several moving parts and legislation such as ERISA Law to comply with, you must act in the best interest of your participants while protecting yourself against personal liability.
We have a large network of financial advisors that are on call and ready to set up an appointment to help assess your plan, affirm that your fees are reasonable, and help fulfill your duties as a fiduciary.
At Benchmark, we help make part of this process easier by giving you free benchmarking services— no strings attached.
READY TO BENCHMARK YOUR PLAN? YOU'RE ONLY ONE MESSAGE AWAY.